What Organizations Value in Leaders
: "


Bloomberg BusinessWeek.com and Hay Group have have released the results of their annual survey which ranks the best companies for leadership and examines how those companies develop leaders.


Last year the quality that the Top 20 companies valued most in their leaders was execution—the ability of leaders to achieve results through others. This year, the most valued quality is strategic thinking. 'This year's emphasis on strategic thinking suggests that, like an individual recovering from a personal upheaval, businesses today are taking stock: reviewing their options, rethinking their strategies, considering new opportunities and innovations.' It also suggests more long-term thinking.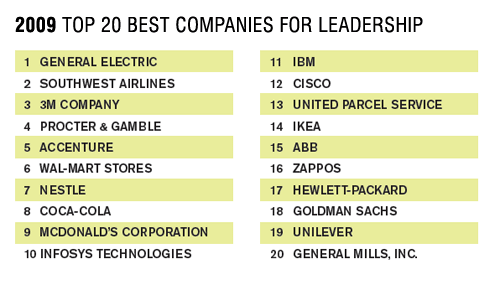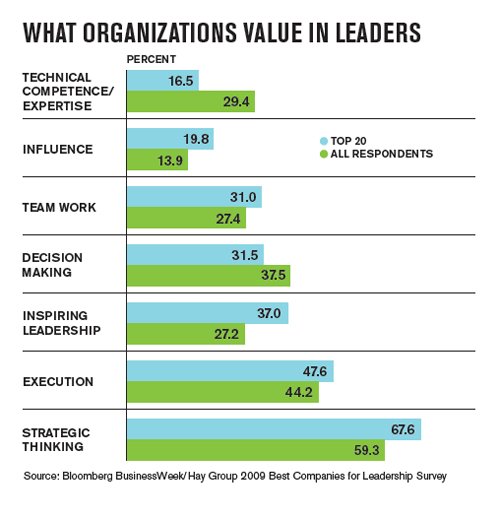 See the complete PDF summary.


'While the data suggest there is no one best way to grow leaders, the companies that do it best share certain key characteristics. The top 20 companies address leadership development on multiple fronts, from articulating how leadership behavior needs to change to meet the challenges of the future to managing their pools of successors for mission-critical roles. And, despite the chaotic, crisis-strewn atmosphere of the past year, they've continued to make leadership a top priority.'

"